Prof. Alex Kung-Hsiung CHANG
National Pingtung University of Science and Technology, China
Research Area: Fianace, Investment, Game Theory
Experience: Who's Who in the World 2018-19 (USA), Marquis Lifetime Achievement Award 2018 (USA) , Professor College of Management, National Pingtung University of Sci. & Tech. Chairman YMC Management Association, General Chair iFAIRS international Conference, Editor-in-Chief, YMC Management Review, Editor Director, the Scientific Medical Sciences, Editor, the Journal of Uncertainty, Chairman Young Men Business Club ROC 2009, Who's Who in Science and Engineering 2008-09 (USA), Cambridge Outstanding Scientist in the World 2008-09 (UK)
Speech Title: Fibonacci Sequences and the Trend of 100-years Stocks Market
Abstract: The Fibonacci Sequence (Successione di Fibonacci in Italian) was introduced in 1202 by Italian mathematician Fibonacci. Over this past century, the Fibonacci Sequence has been used in stock market technology analyses, specifically in the wave theory and time series.
Since the 2021 Ukraine war, the global stock market has continuously fluctuated, inflation and interest rates have risen, and the economy has receded. My research demonstrates that the timing of market collapse can be predicted using the Fibonacci Sequence. At the time of writing, it has been 89 years since the year 1932, which had the lowest index after the great crash in 1928. The number 89 is a critical turning point in the Fibonacci Sequence. Therefore, the great collapse of stocks market in 2021-2022 could indicate an 89-year low, and the timeframe of the bear market depends on the economics recession situation.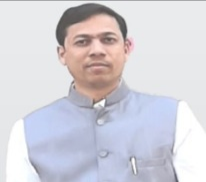 A. Prof. Vilas Gaikar
University of Mumbai, India
Research Area: Indian Economy, Marco Economics, Banking, Trade, Agriculture and Rural development, Co operatives
Experience: Dr. Vilas B. Gaikar has been associated with HSNC Board's, Smt. CHM. College, Ulhasnagar in the capacity of Vice-Principal & Associate Professor of Economics for Sixteen years. He has Successfully filed and received grant on the Indian as well as international patents on waste water management, Crop Monitoring and Surveillance etc. Dr. Gaikar is associated with teaching Economics with the Tashkent state university of oriental studies, Tashkent, Uzbekistan. He is recipient of UGC-Travel Grant, Ministry of Human Resource Development, Govt. of India for presenting research papers in international conferences abroad and accordingly presented papers at the University of Harvard, USA (2014) and University of London, UK (2019). Dr. Vilas B. Gaikar is the member of various international organizations such as The International Health Economics Association, International Economics Development and Research Center (IEDR), International Economic Development Council (IEDC), World Economic Association etc.
Speech Title: Economics of Global poverty: An analysis of post pandemic period
Abstract: One of the most serious issues before the world is global poverty. Two thirds of the world's poor are children and young people, while women predominate in most areas. Sub-Saharan Africa is seeing an increase in the concentration of extreme poverty. A just over 40% of the local population makes less than $1.90 each day."Give a man a fish; you have fed him for today. Teach a man to fish; and you have fed him for a lifetime."
– Chinese Proverb.
According to estimates, 698 million people, or 9% of the world's population, would be living in extreme poverty in 2021, which is defined as having a daily income of less than $1.90. More than one-fifth of the world's population (1,803 million people) and more than two-fifths (3,293 million people) live on less than $5.50 a day, respectively. The fact that many people who were in the low-income group before the pandemic lived on the threshold of poverty is what is accountable for the sharp increase in global poverty. The pandemic Covid-19 has slowed down the problems of poverty by several years by increasing the number of poor people by 131 million. According to estimates, the global poverty rate will rise from 9.0% in 2019 to more than 11.0%.
So, the problem of global poverty needs to be addressed by initiating various measures and an effect of pandemic in future also need to be reduced it can be only possible through the joint initiatives by advanced as well as developing nations of the world.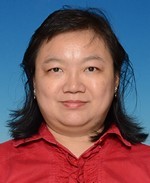 A. Prof. Au Yong Hui Nee
Universiti Tunku Abdul Rahman, Faculty of Business and Finance, Malaysia
Research Area: Economics, Financial, Risk Management, Environment Safety and Health, Supply Chain Logistics, Technology Management
Experience: Dr. Au Yong Hui Nee holds a PhD degree in Technology Management from University of Science Malaysia, a graduate of MA Economics from University of Tsukuba in Japan and Bachelor of Science (Honours) Resource Economics from UPM (Universiti Pertanian Malaysia). She is an Associate Professor and currently the Dean of the Faculty of Business & Finance at Universiti Tunku Abdul Rahman, one of the largest faculties in the country. Dr Au Yong is a MEXT (Monbukagakusho) scholar. She was honoured with the Tun Razak Youth Leadership Award. She received Best Paper Awards and Best Oral Presentation Award in South Korea and in the United Kingdom. She has published papers in international refereed journals and proceedings, of which more than thirty journal papers were published in journals indexed to Thomson Reuters ISI-Web of Science and Scopus. She has been involved in several consulting and research projects. She has provided consultation services to oversesas and domestic organisations: Japan Overseas Vocational Training Association, and the Federation of Malaysia Chinese Guilds Association. Since 2015, she has won a number of grants totally approximately RM600,000: Southeast Asia, Southeast and South Asia and Taiwan Universities (SATU) Joint Research Scheme, Fundamental Research Grant Scheme (FRGS) from Ministry of Education, Prime Minister's Department and UTAR Research Fund. Prior to her academic career, Dr. Au Yong held management positions in technology and the public sector. She held managerial positions at Fortune 500 and Forbes 2000 companies and a state agency. She has close to two decades of information technology and operations management experience in international trade. She was the founding manager of data analytics department and management system department of the technology companies.
Speech Title: Unlocking the Potential of the Digital Age: Bridging the Digital Divide amidst the COVID-19 Pandemic
Abstract: Digital technologies have had an enormous impact worldwide and have caused firms to adjust it to their business strategies. In the course of digital transformation, the digitalization is on the agenda in firms. Developing a sound digital transformation strategy, with the appropriate structure and governance, stays a challenge for many firms. This study presents an analysis of the role of digitalization a factor in economic development. The study provides an overview of the implementation of the digital economy in Malaysia as well as its challenges of its implementation. The purpose of this study is an analysis of digital transformation factors that shape the economic development of the digital economy. Based on interviews, the study contributes to this understanding by identifying the main paths that would shape a future scenario in which Industry 4.0 will lead. study describes the problems for the development of the digital economy. This study investigates drivers and barriers to digital economy. Qualitative approach was employed to conduct in-depth interviews with experienced academics and industry practitioners and the content was transcribed for inductive content analysis to create themes.